Sea Breeze Consulting
offers a large variety of features to all clients, regardless of which hosting plan you choose. All features included under each plan are complimentary -- there are no hidden fees! We encourage you to look around at other web hosting providers. While their prices may start out less than $10.00 per month, by the time you add all of the features you want a la carte, their prices exceed ours. All the features mentioned below are included free with every hosting package.
*NEW*
IMAP now supported on all mailboxes.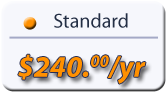 25MB Disc Space
10 Email Accounts
2GB Transfer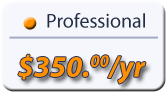 40MB Disc Space
Unlimited Email Accounts
3GB Transfer
Disk Space Allowance
High Data Transfer
Unmetered Hits
Linux OS Platform
POP3/IMAP Email Accounts
Email Aliases
Email Auto Responders
Email Forwarders
Web-based Email Access
Email Manager
Unlimited FTP Access
Anonymous FTP Server
Powerful Shopping Cart
Secure Server (SSL)
CGI-Bin Access
Web-based File Manager
Front Page 2002 Extensions
Site Statistics
Free Downgrade/Upgrade
Virtual FTP Server
Multiple Login FTP Accounts
Your Own Domain Name
PHP with Cache
Perl
Server Side Includes (SSI)
Python, Tcl, C++
Pre-Installed CGI Scripts
WWW & Non-WWW Access
MX Record Changes
mySQL Database
SPAM Filter System
"Catch All" Email
E-mail SMTP Server
Mailing List Manager
Password Folders
Definable MIME Types
Customizable Error Pages
Java Chat Room
CronTabs/Cronjobs
Access to Raw Log Files
SSH/Telnet Access
Self-Serve Backup Tools
Apache Web Server
Hotlink Protection Scripts
Web-based Control Panel
Fast Account Activation
Web Content Accelerator
PHP Cache Engine
HTTP Compressor
Reliable 99.998% Uptime
World Class Infrastructure
Low Customer:Server Ratio
Unlimited CPU usage
Ultra Fast OC-192 + OC-3
Fiber Connections.
Site Submission Service